Do you worry about your personal security? Or the security of your family? If so, try doing a New Year's Security Risk Assessment to see where you stand on safety & security.
Here's how:
First, make a list of your assets:  For example, list your family members, your family home, your business, your pets, your belongings, including your car, boat, jewelry, etc.
Second, make a list of what threats might damage those assets.
  For example, local
crime, robbery, identity theft, accidents, like a bike accident, loss of power, fire, tornado, earthquake or hurricane.  Also add in the loss of public utilities, loss of an elevator (if you live in a high rise), etc.   Make an educated guess on how often these things happen in your part of the country, for example, if you live in San Francisco, raise the earthquake rate to once a year (on average), and if you live in Florida, near the coast, raise the hurricane risk to twice a year.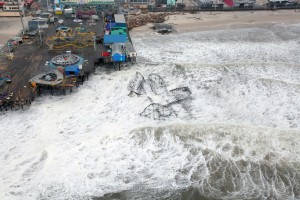 Third, make a list of what controls YOU ALREADY PUT IN PLACE to protect yourself, and make sure they are still working like you planned.
Then take each threat and make sure you have a corresponding control in place, and question yourself, could
you put a 2nd control in place to avoid a threat like FIRE
.  Maybe you have a smoke alarm in your house already, but do you have a fire extinguisher?  Do you have the emergency number to the FIRE DEPARTMENT posted near the home phone?   Have you practiced a family fire drill this year?
Spend an hour going over these Threats and their potential Controls and you will have done something to
make sure 2014 is your best, AND MOST SECURE, year ever!
Happy New Year!